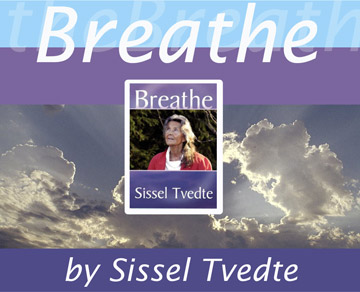 "Breathe" by Sissel Tvedte
I have found this book to be an inspirational read and highly recommend it to you.
Sissel runs self development / rebirthing courses at her centre near Oslo, Norway, which are open to everyone.
"Her message of love rings pure and true" - Kindred Spirit Magazine
"Sissel's book is an excellent story of rebirthing breathwork. She is down to earth and gives great encouragement for many practical problems we all face." - Leonard Orr, Founder of Rebirthing Breathework, USA
"Breathe" by Sissel Tvedte is available in Watkins and Waterstones, bookshops and on Amazon for £5.99.
For further enquiries please contact Katie Trenary in Cornwall:
Phone: +(44)7946847230
Email: info@ktmassage.co.uk
You can also found out more about Sissel Tvedte by visiting her website: www.jupitersenteret.no
LOVE LIFE - LOVE YOUR BODY