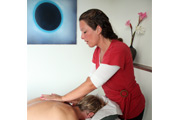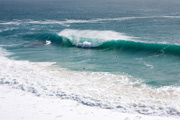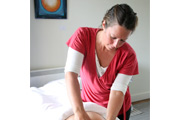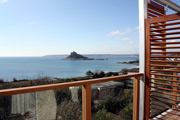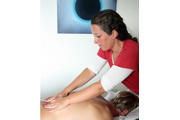 Professional massage and rebirthing with Katie Trenary
Our bodies hold blocks or stress in different areas which can lead to illness, injury, depression or tiredness. Deep tissue massage works on a very deep level to help your body to release these blocks and help you to feel refreshed, have more energy and enjoy life. We are often under a lot of pressure these days and deep tissue massage can be extremely beneficial to release stress and feel rejuvenated.
Rebirthing- a deep breathing technique which can completely reenergise you. It works through helping us to let go tensions and blocks held in the body. This technique was created by Leonard Orr in the 1970s in USA; I qualified as a rebirther at Sissel Tvedte's natural medicine school in Norway. It's amazing and I think it's a really good tool for us to rejuvenate our bodies and minds and feel great!
"Unlike many "beauty treatment" massages this was a full-blown 90 minute holistic treatment. Katie discussed my current health and problem areas before giving me a full deep tissue massage from head to toe ... this was the most relaxing hour and a half I've experienced." - Lee Trewhela, the Cornishman
How Much Will It Cost?
Many people say that Katie's massages and therapy sessions are unique. The prices are very competitive, please contact us to discuss your requirements.
Only the finest and most natural pure essential oils are used in our treatments.
Gift vouchers are available on request, treat someone you love to a unique gift.
Working from various locations please enquire for more information.
LOVE LIFE - LOVE YOUR BODY